MUJI
Word-of-mouth marketing
Muji Pen Art Contest, Over 700K views with no paid media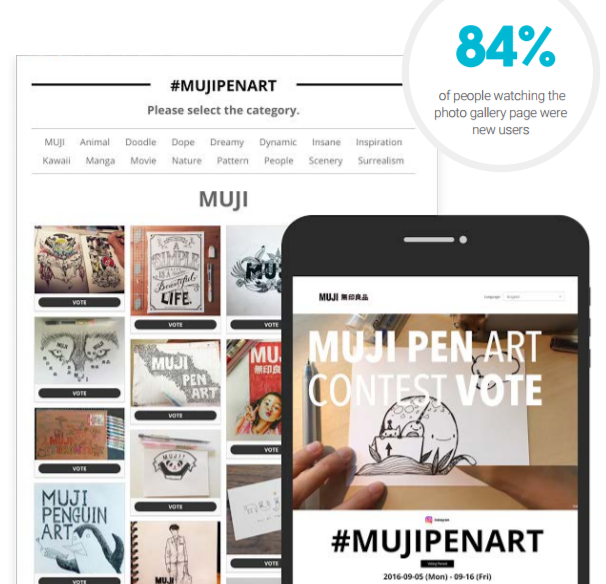 Discovered that many influential people on social media were also Muji Pen fans through social listening.
Contacted 99 of these 'Muji Pen fans', requested for them to submit a drawing via their social media platform, urged them to spread word of the campaign, and conducted a voting contest.
Through word-of-mouth marketing, the initial 99 'Muji Pen fans' from 11 countries increased exponentially to a total of 3,000 entries and more than 700K campaign page views across 90 countries.
Shiseido
Word-of-mouth marketing
Rebranding resulted in product being ranked #1 amongst teenagers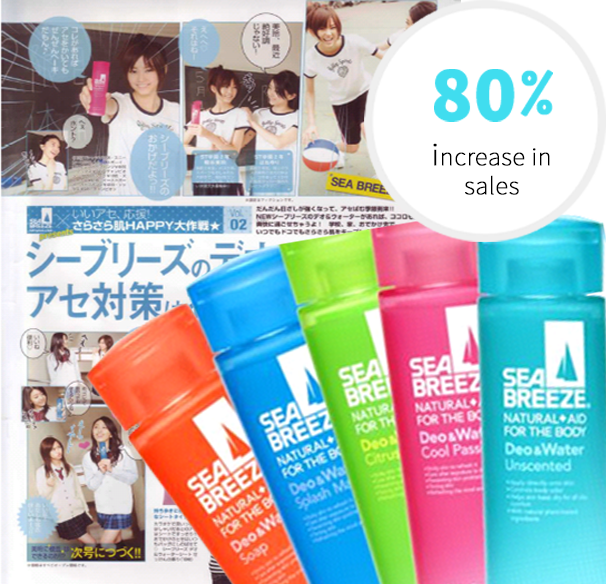 Rebranded the SeaBreeze deodorant which was once popular amongst people in their 30s, and made it a big hit amongst teenagers.
Got teenagers to introduce it to others through a combination of word-of-mouth communication and sampling, as well as making them engage in fun activities such as co-creating the package of the product.
Sea Breeze was ranked #1 in the most popular website for information on cosmetics.
Kirin
UGC marketing
Achieved annual sales target in 2 months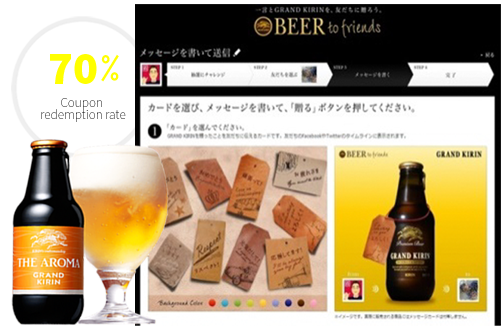 Got users to participate in a lottery campaign in which the winners were able to give a premium beer as a gift to their friends though social media.
The winners' friends received their premium beer gift at Seven-Eleven.
40K users shared the gift coupon with friends and family, and posted their experiences and photos online, resulting in the achievement of annual sales target within 2 months.
Häagen-Dazs
UGC marketing
Achieved PR success with zero PR cost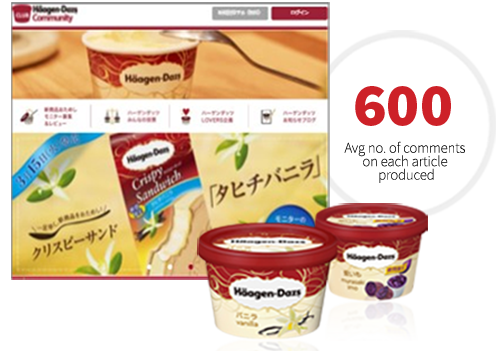 Social listening led to the discovery of a few users who were posting online pictures of a heart-mark made from ice-cream stuck on the bottom side of the lid when it was opened.
Urged users to follow the few who posted pictures of the heart-mark, resulting in a total of over 3,000 posts and the social movement was picked up from famous sites such as Yahoo News.
Nestlé
Non-paid influencer marketing
Recruited 40K non-paid ambassadors and made the Barista a mega hit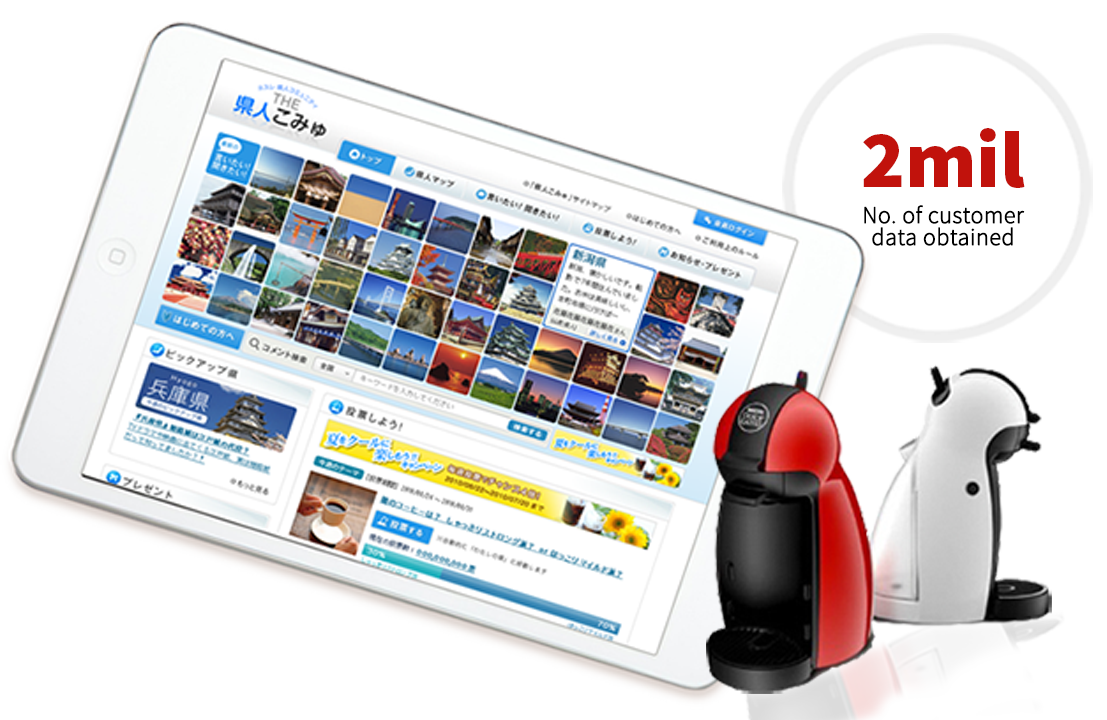 Got 40K non-paid Nestle ambassadors to voluntarily place the Barista coffee maker in their offices and recommended it to their colleagues.
Sharing coffee with colleagues in the office by the 40K ambassadors generated interest in the Barista coffee maker, cementing its reputation as one of the most popular coffee makers even up until today.
KOSÉ DECORTÉ
Non-paid influencer marketing
Achieved 4,000 potential new customers and reach of 1 million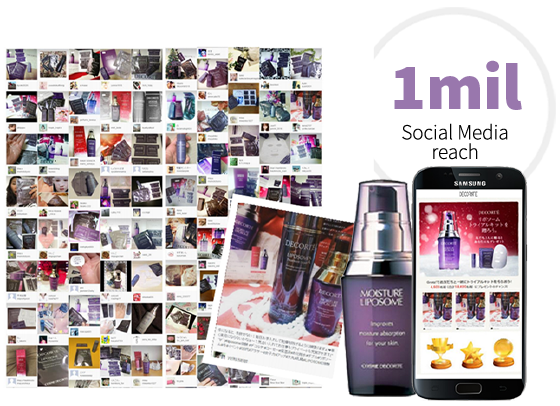 Got current DECORTÉ fans to pass out samples of DECORTÉ products to their social media friends.
Was able to get 10,000 new social media fans, obtain 1,000 new user generated content, identify 4,000 new potential customers who were not the usual targets with the help of DECORTÉ fans.
Panasonic
CRM
Increase the Life-Time-Value of 400,000 Panasonic Users
Increased the brand loyalty of the Panasonic brand by allowing consumers to create, share, and talk about user-generated content such as recipes.
Increased B2C and C2C communication on how to use Panasonic products, thus increasing the consumers' lifetime value.
Unilever Dove
CRM
Implemented a holistic marketing solution that includes both digital and non-digital activities across the span of 10 years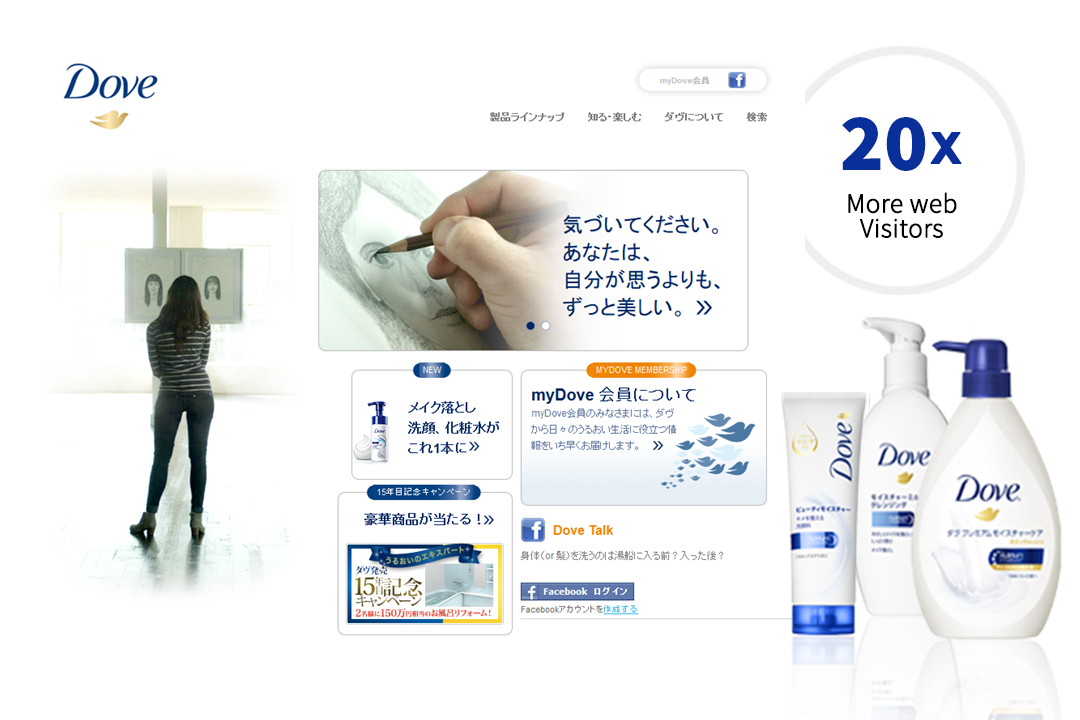 Proposed and conducted a range of activities from makeovers, a hair flower arrangements campaign, to recruiting users who are not celebrities to become brand ambassadors and to share their experiences with other users.
Unique experiences and interactions helped achieve a 90% customer satisfaction rate, an average KPI of 1.7 times the initial target across all campaigns, increased visitors to brand page by 200%, and decreased bounce rate by 60%.